We Ship NationWide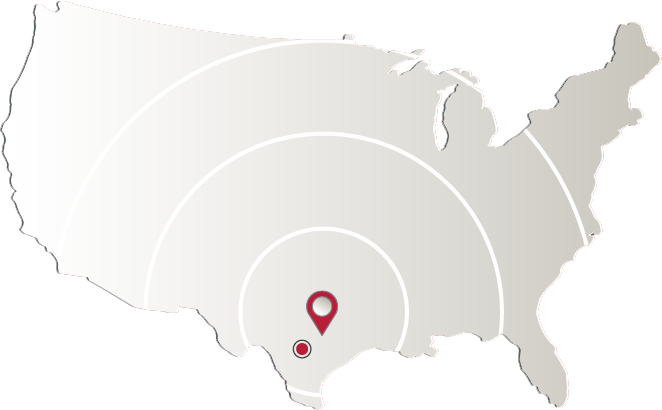 Dallas/Ft.Worth + Austin Rush Delivery
Tell Us About Your Project
Astro always has and continues to provide excellent service and amazing work. Steve was a pleasure to work with in the past and Ryan has taken over and continues to impress me. Always pleasant and positive with a can do/ we will figure it attitude. I am glad to have Astro as a trade partner we count on.
Trent Patteson, Standard Drywall Inc.
Our Special Products Division at Marek has been partners with Astro Sheet Metal since 2011 and we cannot say enough about their level of expertise and professionalism. We greatly appreciate the dedication they bring through every step of the project; from site visits and initial design through fabrication and installation follow up. We can proudly say that the team over at Astro has played a vital role in our success over the years!
Alan Alfano Jr, Marek SPD
I just wanted to say thank you for getting that order out so fast.  I cant tell you how important this was and how thankful I am.  You really went the extra mile for me and I appreciate it.  It's hard to find companies/people who will do that anymore, especially for a little customer like us.  You guys are the best and you have made a customer for life.
John Gill, Gill Construction Services
The level of customer service from Astro Sheet Metal isn't matched by anyone I have worked with in my +25 years of manufacturing. A+
Oldcastle
50 years of operation speaks volumes itself. We have worked with Astro Sheet Metal for years. They are fast, accurate and most importantly stand behind their work…excellent people that treat customers like Family. They come with my highest recommendation!
Marc Lee
Astro Sheet Metal is a true family operated business and they treat their customers as family, as well. Southern Glass has been doing business with this company since the mid 1980's and they have never failed to be competitive and provide quality products. They are always obliging in meet demanding schedules and assisting with very custom shapes and finishes. We haven't come across any architectural shapes produced from aluminum or stainless steel that they cannot fabricate. They are a great fabrication shop and can definitely take care of your needs.
Southern Glass
We count on Astro Sheet Metal whenever we need formed break shapes. Whether it is simple or complicated, Astro has always proven to be reliable and on time. It is rare to find good customer service these days, but Astro always comes through when you need them!
Floyd's Glass
We use Astro for all our Stainless needs. Mostly wall corner guards, but some times we need unique pieces fabricated. Never had any issues with products from them, and always very timely deliveries. The sales and warehouse staff are very friendly, like a big family.
Nick Ulmen, AVP of Operations, Texas Specialties
We love dealing with Astro. We used to use another supplier, which we were content with. I met Carrie Edomm at a subcontractor meeting and told her I would give her an order, just to see how they did. We have used them ever since. From the sales staff, to the guys in warehouse where we pick up orders, everyone is pleasant and never had any issues. We will continue to use them, due to their competitive prices and awesome customer service.
Texas Specialties
Astro is our "go-to company" for special clips and fabrications.
PM, Drywall Interiors
We have worked with Astro Sheet Metal for over 20 years! They have been one of the best companies todo work with. We have asked them to do some very different things over the years and they always come thru! We would highly recommend this company!
PDV
Don't let the fact that it's in the back of a residential neighborhood fool you. This is a very professional company with extensive capabilities, high quality work, and sales/engineers that are easy to work with. A+ operation!
Shane Hudson